Resume
Education
1978 - 2004: Trained in the Materials Sciences, Non-Destructive Testing, and Commercial Diving at the following univeristies and institutes:
Lamar University
College of Oceaneering
Williamsburg College
Don Boscoe Technical Institute
Honors & Awards
Top Sales Manager for Agema
Top Sales Manager for Flir Systems
Activities & Societies
ASNT, ASME, API, SPIE
SPIE (Society of Optical Engineers) Thermosense Committee
ASTM E 20 Committee – Non-Contact Temperature Measurement Devices
NAUI/PADI Open Water Diver
Interests
Diving, Flying, Watersports, and Snow Skiing
---
Companies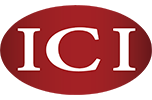 Infrared Cameras Inc. (ICI)
March 1995 - Present
Formerly, Texas Infrared. Manufacture Infrared Thermal Imaging cameras and systems. Design and develop software, cameras, lens, provide consulting, systems design and integration. R&D, Industrial, Space, Training, Medical, Navigation, etc.

Infrared Training Institute (ITI)
March 1995 - Present
Offers Level 1 - Level 3 Infrared Thermography Courses and hands-on training. Certification is in accordance with ASNT requirements. Ultrasonics and other non-destructive training may be offered. Please call (409) 861-0788 for availability.
Infrared Inspections LLC.
2018 - Present
An infrared service company that specializes in electrical maintenance and gas leak detection across the United States. Preventative maintenance, fire prevention, and operational continuance all with personalized, one-on-one service